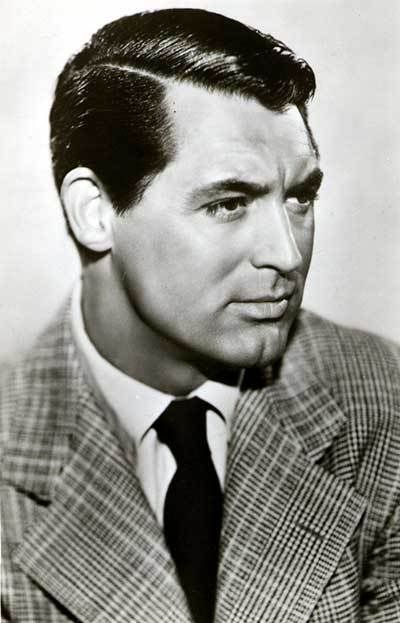 How an English homosexual named Archie Leach became the quintessentially American ladies man Cary Grant is a greater story than any of those he told on film during his prodigious career.
To the many "stars" whose careers fizzle after a decade or less, the
over seventy films
he made between 1933 and 1966 ought to serve as a primer on survival in Hollywood. They are romantic comedies, screwballs, dramas, and thrillers, and among them are some of the finest of their type ever made.
At a time when Hollywood's romantic leading men were infected with a bland sameness, Grant was a definite brand apart. In that way he was more akin with Gary Cooper and Humphrey Bogart than Robert Taylor and George Brent.
I just bought a 5-movie box set of his earlier works, into which I am about to dive. Despite being familiar with Grant's oeuvre, not one of these titles was familiar to me. Their leading ladies are, though: Sylvia Sidney, Genevieve Tobin, Myrna Loy, and Joan Bennett. I was a tiny bit reluctant to buy it, as it's not released by a major studio, and films from the early 30s are of a notoriously poor quality due to print degradation.
Ultimately, I don't care; I'll squint through grit if I have to, in order to gain this glimpse into the early career of an enduring Hollywood legend.
share on:
facebook