Handsome, erudite Michael Cunningham is the author of six novels -
Golden States
(1984),
A Home at the End of the World
(1990), 1995
Flesh and Blood
(1995),
The Hours
(1998),
Specimen Days
(2005), and
By Nightfall
(2010) - plus an acclaimed work of nonfiction,
Lands End: A Walk in Provincetown
(2005) which blends history and creative nonfiction to create a portrait of the fabled resort town he loves...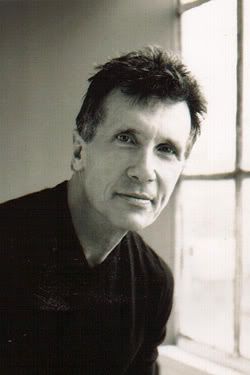 Born on this day in 1952, Cunningham attended
Stanford University
, and later the
University of Iowa
, where he was awarded a
Master of Fine Arts
degree from the
Iowa Writers' Workshop
; his early short stories appeared in the
Atlantic Monthly
and the
Paris Review
.
Although openly gay, Cunningham resents (as well he should) being pigeon-holed as a 'gay writer'; despite this, he has always been out. Understandably, there is still a tendency in the conservative book trade to treat a 'gay writer' as a niche writer, to only promote their work in the gay press, and to only stock their works in gay bookstores - stores which are dwindling in number as big box bookstores continue to gobble up their smaller counterparts in an attempt to create a monopoly.
Cunningham, though, has found a wide readership, and deserves much credit for being a gay writer who brings gay characters into the larger mainstream context (despite the threat of being labeled 'hetero-normative' by militants in the blogosphere and beyond). His novel
The Hours
won the 1999
Pulitzer Prize for Fiction
, a
PEN/Faulkner Award
, as well as a
Gay, Lesbian, Bisexual, and Transgendered Book Award
; it was also made into a smash-hit
movie
, which won an Academy Award for
Nicole Kidman
(who played
Virginia Woolf
in it). He also wrote the screenplay for a film version of
A Home at the End of the World
.
Partnered for nearly 20 years, Cunningham teaches at the
Fine Arts Work Center
in
Provincetown
, and in the
creative writing
MFA program
at
Brooklyn College
. He lives in New York City.
*
share on:
facebook