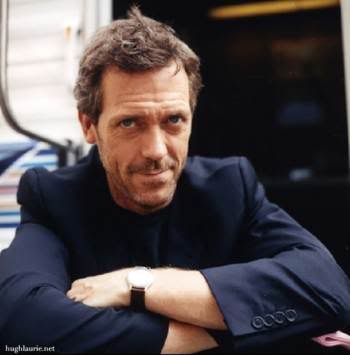 It's not such an awfully long way from the Cambridge Footlights to Buckingham Palace, especially if you're Hugh Laurie.
The star of TV's
House
, as well as
A Bit of Fry and Laurie
,
Black Adder
, not to mention
Jeeves & Wooster
(as well as numerous movies) has visited the Queen at home and come away with a lovely parting gift.
What gets me is why so many in the media have taken to calling him an "unlikely" sex symbol. Sure he may be a little grizzled, but that voice, those eyes...
Open wide and say "Ahhh" indeed.
share on:
facebook