Newly-released State papers reveal that prior to her coronation in 1953, the Queen changed her will to prevent her sister, Princess Margaret, from becoming Regent of England in the event of Her Majesty's untimely death. Princess Margaret would have been the nearest adult in the succession until Prince Charles reached the age of 18 in 1966.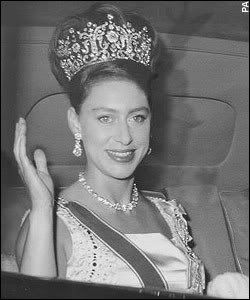 The Queen's will is said to have favoured the Duke of Edinburgh for such a role, in the unlikely event that it would be needed.
Nevertheless, given the astonishing amount of travel undertaken by the Queen in the early years of her reign, not to mention the political timbre of the end of the Colonial era, every eventuality had to be anticipated.
Princess Margaret did serve as a counsellor of state during some of the Queen's travels, allowing her access to the fabled red boxes, from whence most of the Queen's paperwork emerges. She also met with the Privy Council, in addition to her other royal duties, in this role.
It appears that Margaret declined the role of Regent, and also that the Queen's own loyalty to her husband in this era (when he was still quite unpopular with the Establishment) may have motivated the action.
Naturally, there will be no further explanation forthcoming from Buckingham Palace.
[
S O U R C E
]
share on:
facebook