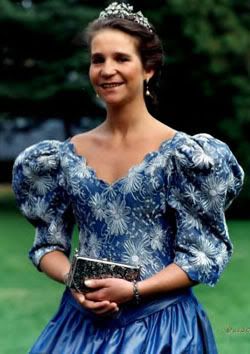 Divorce can be a very uplifting time - the elation of kicking his cheating ass to the curb, for instance, I always find very invigorating - but too often people focus on the negative aspects of it; my humble suggestion, Your Royal Highness, is to do your utmost to find the good in your current situation, heal, and then move on.
It doesn't matter what your parents think, and as for the impact divorce will have on your children, believe me when I tell you that a miserable marriage is way worse than a single mother any day. Believe me... I know whereof I speak. Believe me. (Or did I say that already?)
I'll get you started on your quest for the silver lining; consider it a birthday present... In the olden days a Princess - even a royal Princess - who couldn't play nice either got shunted off to a nunnery or else they locked her up in a drafty castle until she died of consumption; thank your lucky stars you live in 2007.
Now you try...
share on:
facebook