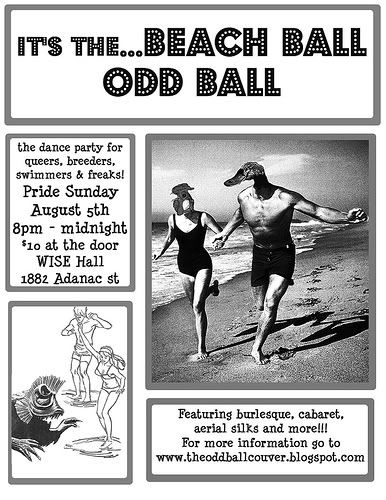 You'll be hearing quite alot about this event in the coming weeks, mainly because I plan to attend.
Given how out of the loop I am, I always seem to keep missing their events, but I'm absolutely determined not to miss it this year. From what I've been able to determine, it's a queer event that's for the rest of us who aren't circuit-party queens. Aside from the fact that it seems to have earned the endorsement of my old nemesis
Xtra West
it does look promising.
Click on the above poster for a link to the Odd Ball's own blog.
share on:
facebook