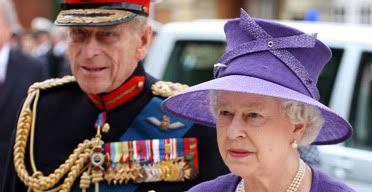 Her Majesty The Queen today led mourners at a service commemmorating the 25th anniversary of the end of the Falklands War, in which 255 British and more than 600 Argentines lost their lives. She was joined by hundreds of mourners including the Duke of Edinburgh, Baroness Thatcher, and Tony Blair.
While there the Queen placed the final stone on a memorial cairn made from rocks brought back from the conflict.
Meanwhile, in Stanley - the capital of the Falkland Islands - the Queen was represented at a similar service by her youngest son, The Earl of Wessex.
[
S O U R C E
]
share on:
facebook