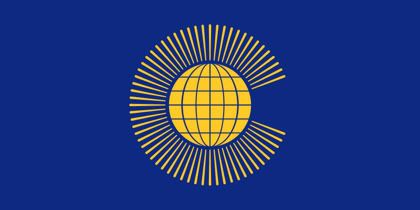 Commonwealth Day
is a little-known observation even within the
Commonwealth of Nations
, and virtually unknown outside of it; celebrated on the second Monday in March, the day is aimed at uniting the disparate family of nations which owe something of their character to their participation in the former British Empire.
Although not officially observed anywhere in the Commonwealth, in the UK there is a multi-faith service held each year at
Westminster Abbey
, attended by
HM The Queen
and the various
High Commissioners
serving the
Court of St. James's
; in the years when there is a
Commonwealth Games
scheduled, the Queen also begins the
Queen's Baton Relay
in the gardens of
Buckingham Palace
on this day. The
2010 Commonwealth Games
are scheduled to take place from October 3-14 in Delhi, India.
Currently there are 53 voluntary
Commonwealth realms
, including Canada, Australia, New Zealand, India, Pakistan, South Africa, and of course the UK - the Queen is officially recognized as Head of State in 16 of them.
*
share on:
facebook