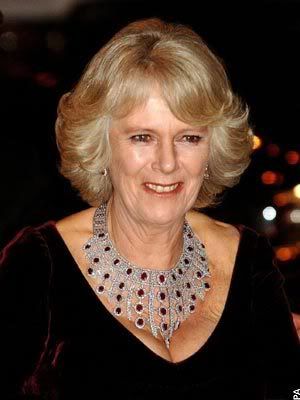 How odd that, on the same day I finish reading Sue Townsend's passably funny new novel "Queen Camilla", her real-life counterpart should be in the shop for a tune-up.
Such is life. And her, just back from United Arab Emirates, kicking up a fuss over
a few li'l rubies
just days ago.
We here at the Pop Culture Institute wish Her Royal Highness every haste in her recovery, and breathe an extra sigh of relief that yet another barrier to reproduction has been afforded the honeymoon couple.
[
S O U R C E
]
share on:
facebook