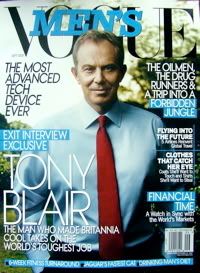 "In His Prime" by Roger Cohen
If you look at extremism in Pakistan or Chechnya or other parts of the world, extremism on the streets of Spain or France or wherever, it wasn't born there but imported in.
~ former British Prime Minister Tony Blair
[Photography by Norman Jean Roy]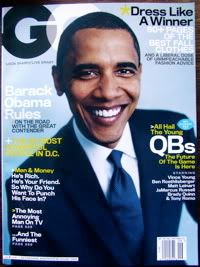 "Above the Fray" by Ryan Lizza
The danger is that you become so risk-averse that you become canned and scripted. I am resisting that. I want to push the boundaries of it and try to make a point.
~ Democratic Presidential candidate Barack Obama
[Photography by Peggy Sirota]
"Andy Samberg's Super-Awesomely Retarded Awesome Zone" by Jonah Weiner
Most comedians aren't offered oral sex outside rock concerts. But Samberg is a lot better-looking than most comedians. When Scarlett Johansson last hosted
SNL
, guess who she made out with in a sketch? (It wasn't Horatio Sanz.)
[Photography by Jill Greenberg]
share on:
facebook