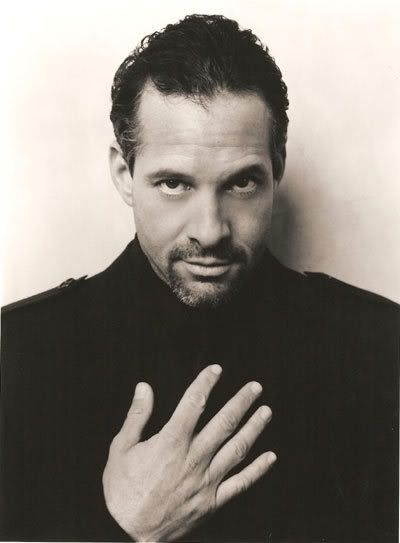 Once upon a time Steve Guttenberg was something of an anomaly in Hollywood; not only was he possessed of a
stunningly hot body
he was also a gifted comedian. That combination of frat-boy hot and baggy pants funny was very compelling in the 1980s, compelling enough to make me sit through what seemed like a dozen* of those
Police Academy
movies waiting for that one inevitable shirtless scene in those terrible days before I had regular access to porn.
Nowadays, of course, the hot comic is more commonplace - from
Ashton Kutcher
to
Dane Cook
- and Steve Guttenberg doesn't make the scene quite as much as he once did; still, he did turn up on
Dancing with the Stars
, staying just long enough to be among the first from
Season Six
to be eliminated.
The rest of the time he concerns himself with charitable work, helping homeless youth transition back into society via
Guttenhouse
.
*There were four.

*
share on:
facebook