It scarcely matters that it's only in a provincial election, and that it's the smallest province at that. It's just always good news when Tories bite the dust.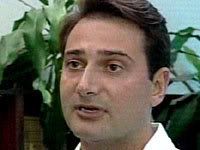 Appropriately, the dust the Tories bit in Prince Edward Island is red; the Liberals entirely reversed their fortunes. Going to the polls the Tories held 23 seats and the Liberals 4. Today it's the other way around.
The new Premier, Robert Ghiz, is already a seasoned veteran at 33; his father, Joe Ghiz, was Premier of PEI from 1986 to 1993.
share on:
facebook