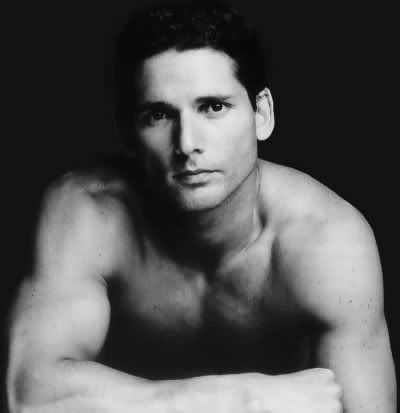 Equally skilled at comedy, drama, and action, Eric Bana is a very versatile* actor indeed...
Bana got his first break in 1993 courtesy of the sketch comedy show
Full Frontal
, which aired on Australia's
Seven Network
; after leaving that in 1996, he broke into movies with the biopic
Chopper
(2000) portraying
Mark Brandon 'Chopper' Read
. Despite a role in
Black Hawk Down
(2001), most people first heard of Bana when he played
Bruce Banner
in the
Ang Lee
directed film
Hulk
(2003).
Since then he has leant considerable muscle - acting and otherwise - to such films as
Troy
(2004),
Munich
(2005),
The Other Boleyn Girl
(2008), and
Star Trek
(2009).
*Is it wrong that I had a little accident from describing Eric Bana as versatile? And if it was wrong, do I want to be right? ~ MSM
*
share on:
facebook