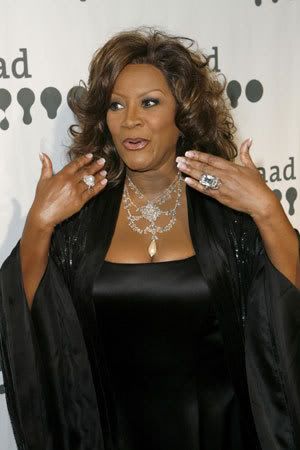 Jennifer Hudson? Who dat? Miss Thing better sit and have a chat with a genuine Christian before running her mouth again.
45 years Patti's been on our side, which puts her right up there with Elizabeth Taylor, Bette Midler, and Cher in my estimation.
Keep on keeping on Lady Marmalade. The rest of these two-a-penny "divas" are just trying to come up in your glowing light.
share on:
facebook