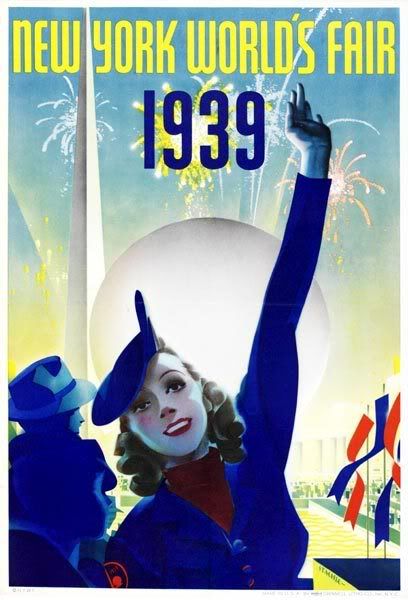 On this day in 1939 the second of three World's Fairs to be held in New York City, entitled
The World of Tomorrow
, opened.
Opening day was chosen because it was the 150th anniversary of George Washington's first inauguration, which took place at
Federal Hall
in New York City in 1789;
FDR
gave the opening address at
Flushing Meadows-Corona Park
, which was the first time an American President appeared on television. More than 200,000 people attended the fair on its first day.
For a virtual tour of the 1939 World's Fair, click
here
...
One fine fictional account of the 1939 World's Fair is the
E. L. Doctorow
novel
World's Fair
, published in 1985.
share on:
facebook