Emperor Akihito and Empress Michiko of Japan have arrived in Britain; their three-day visit follows a weeklong visit of the Baltic nations (Lithuania, Latvia, Estonia) and Sweden.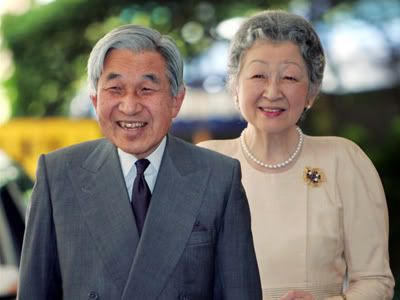 During their stay the royal couple will attend a conference at the Linnean Society, which devotes itself to natural history. The society is named for Carl Linnaeus, the Swedish taxonomist whose methods for classifying animals and plants is still used. A visit to the historic university town of Oxford and a state dinner at Buckingham Palace are also scheduled.
The last time the Imperial couple were in London - in 1998 - they were jeered by WWII veterans. Veterans of that conflict are still calling for an apology from Japan for its wartime atrocities.
share on:
facebook