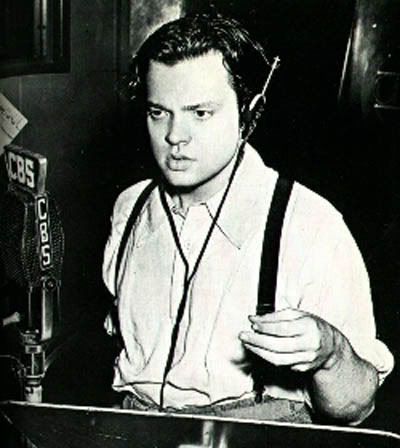 Born this day in 1915,
Orson Welles
first attained prominence following the October 1938 radio broadcast of
War of the Worlds
, which caused widespread panic.
His
masterpiece
Citizen Kane
(1941) was nominated for 9 Academy Awards including Best Picture, and Welles himself for Best Actor, Best Director, and Best Original Screenplay. This achievement alone established him as a major Hollywood presence. In the end, he won only Best Original Screenplay, which he shared with
Herman J. Mankiewicz
.
Citizen Kane
is generally regarded as one of the finest American films ever made.
Despite a run of films including
The Magnificent Ambersons
(1942),
The Lady From Shanghai
(1947),
The Third Man
(1949), and
Touch of Evil
(1958), Welles was hampered by the studios, who viewed him as a major troublemaker.
He died in October 1985.
*
share on:
facebook