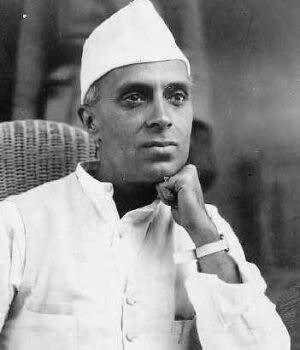 On this day in 1964
Jawaharlal Nehru
, first Prime Minister of India, died suddenly of a suspected heart attack; he was succeeded on an interim basis by
Gulzarilal Nanda
until, 13 days later,
Lal Bahadur Shastri
was elected to lead the
Congress Party
.
Following his lying-in-state, Nehru was cremated according to
Shantivana
rites on the banks of the
Yamuna River
near the capital of
New Delhi
, a ceremony watched by tens of thousands of mourners. The subject of numerous books and films, he was probably most notably portrayed by
Roshan Seth
, who played him in
Richard Attenborough
's
1982 film
Gandhi.

*
share on:
facebook