In the 70s, when I was a little 'mo, there were two bright beams of light, and they both appeared on game shows. One was, of course, Paul Lynde. The other was Charles Nelson Reilly.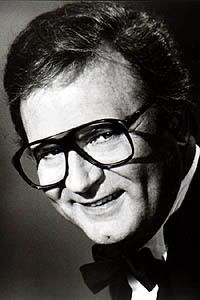 And now they're both gone.
I doubt that
Match Game
would have had half the zing it did without Charles Nelson Reilly's witty zingers and
double entendres
, playfully scrapping with Brett Somers the way he did.
He never bothered to come out, he said, because he never needed to. He lived openly in Beverly Hills with his partner Patrick, and just kept on with his patented schtick. In later years he turned to teaching, schooling both Lily Tomlin and Bette Midler in the art of funny.
In a career spanning fifty years he did it all: Broadway, movies, television. He acted, directed, and wrote, as well as teaching.
He will be missed.
share on:
facebook