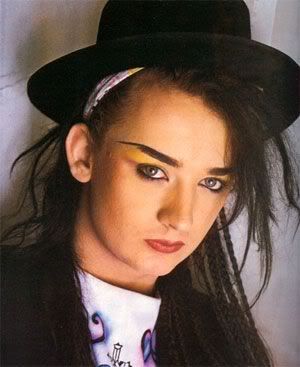 I prefer to remember Boy George this way, before the toxic effects of fame really took effect...
Once upon a time he was a nelly bloke who wrote cryptic poems; now he's a rude bitch, mincing his way to oblivion.
Oh wait... I forget. Were we just talking about me or Boy George?
*
share on:
facebook