Former Prime Minister Jean Chretien was among the 74 Canadians honoured for their public works with an Order of Canada this year, as announced by the office of the Governor-General.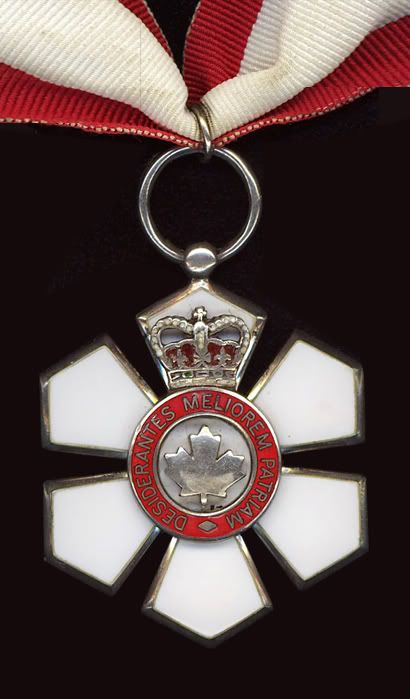 Also on the list: golfer Mike Weir, veteran broadcaster Pamela Wallin, politician Preston Manning, and rocker Robbie Robertson.
Created on July 1, 1967, the Order of Canada is being marked this year by what a statement from Rideau Hall calls "a celebration of 40 years of outstanding achievements and excellence in all sectors of society."
Alas, my name was not on the list. Oh well, there's always next year.
[
S O U R C E
]
share on:
facebook