Yes, you have read that correctly.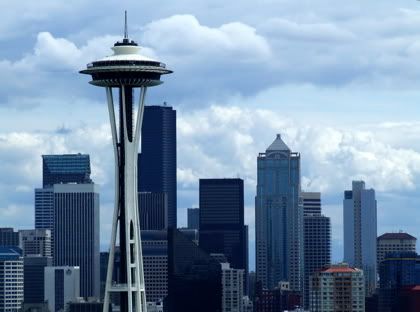 I'm off today to test a theory I have that gay guys are friendlier anywhere in the world than they are in Vancouver. First stop: Seattle.
Due to some massive oversight on the part of my company, I was actually given nearly a week off, so I've used it wisely. The last couple of days I scheduled a) a depressive episode (see
In Search Of... Pride
), b) a cold, and c) a huge boil-like zit on the side of my nose.
All have now passed, and it remains for me to pack my meagre possessions into my trusty knapsack and make my way south for the festivities.
I've been feverishly planning ahead, so there will be blog entries for you to enjoy all weekend long, and who knows what kind of surprises. Stay tuned...
share on:
facebook