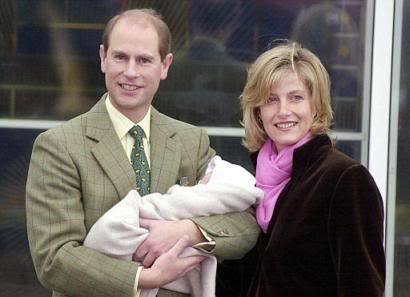 Prince Edward, Earl of Wessex, youngest son of the Queen, shown here with his countess Sophie and their daughter Lady Louise in 2003, will be adding to their family, Buckingham Palace has just announced.
The newest royal is expected in December.
There is a cloud over the good news, however, as the countess' previous pregnancy and delivery were fraught with complications.
Pop Culture Institute would like to offer the royal couple its best wishes at this time. The new arrival will be the Queen's eighth grandchild.
share on:
facebook