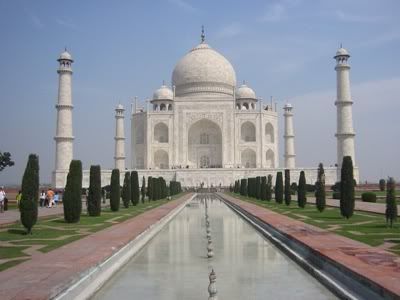 As
previously reported
on the Pop Culture Institute, the Seven Wonders of the modern world have been announced.
They are, in no particular order:
The Great Wall of China


Rome's Colosseum


India's Taj Mahal


Peru's Machu Picchu


Brazil's Statue of Christ Redeemer


Mexico's Chichen Itza pyramid


Jordan's Petra
Oh well, I got three.
I did better than Mr. Davey, though. Laughlin, Nevada indeed.
share on:
facebook