From
Gothamist
... Clear Channel - owner of Power 105, the Manhattan radio station which is a major sponsor of the Reggae Carifest at the city's Randall's Island - has pulled its sponsorship in response to homophobic lyrics by a number of its headliners.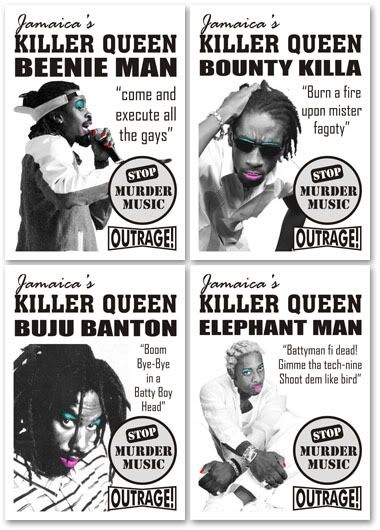 Buju Banton and Beenie Man are among the most popular performers in the dancehall genre. Their music also advocates the torture and murder of gay men. Someone at Clear Channel is bound to have known this, but following a recent telephone call from the Gay and Lesbian Alliance Against Defamation (GLAAD), Clear Channel has not only withdrawn its support but is now calling on other sponsors to do the same.
Also singled out for their hatred are Bounty Killer and Elephant Man.
[
S O U R C E
]
share on:
facebook