About him, David Bowie said: 'He could always turn a cliché to his advantage.' Which is fortunate for Freddie Mercury, since the manner of his passing was indeed one of the greatest clichés of our times. Bowie, insightful as ever, was definitely on to something though, because Mercury's reputation has only grown since his death in November 1991.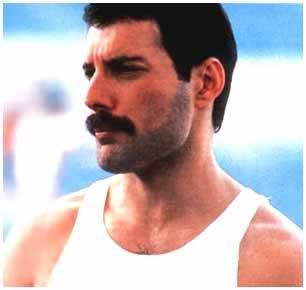 In his life - which began on this day in 1946 - it was Mercury's art which met with much scorn from critics; in death, the critics have been won over, lauding his amazing voice and compositional eclecticism, and hailing
Queen
as one of Britain's greatest bands. In life his private life was private; in death his private life has its own critics, who are very public in their scorn for the way Mercury concealed not only his sexuality and his HIV status but also his ethnicity.
The good work Freddie Mercury could have done in life is being done now in his name (through various charities) in death, which could account for the popularity of a man whose memory, nevertheless, could still use some burnishing. A planned concert in Zanzibar to commemorate what would have been his 60th birthday was denied by the Islamic government there, citing Mercury's 'degenerate lifestyle'.
*
share on:
facebook