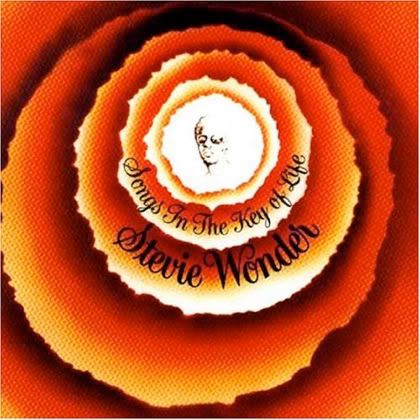 [

Sides 1 and 2 of Stevie Wonder's landmark album

Songs in the Key of Life

kick ass, while sides 3 and 4 take names.

]
48 BCE
- Having been lured ashore from his warship under false pretenses, Roman general and rival of
Julius Caesar
Pompey the Great
was assassinated by
Achillas
and
Lucius Septimius
- or possibly by the eunuch
Pothinus
(Wikipedia isn't clear, surprise surprise) - on the orders of
Theodotus of Chios
, tutor to Egypt's boy-king
Ptolemy XIII Theos Philopator
.
935 CE
-
Saint Wenceslas
was murdered by his brother,
Boleslaus I the Cruel
, Duke of Bohemia; honestly, he shoulda seen it coming.
995 CE
- Members of the
Slavník Dynasty
-
Spytimír
, Pobraslav, Pořej and Čáslav - were murdered by the somewhat misnamed
Boleslaus II the Pious
.
1066
- The Duke of Normandy, William the Bastard, landed at
Pevensey
in order to claim both the English throne and a cooler moniker -
William the Conqueror
.
1106
- England's King
Henry I
defeated his brother,
Robert Curthose
at the
Battle of Tinchebrai
in France.
1322
- Holy Roman Emperor
Louis IV
defeated Austria's King
Frederick I
in the
Battle of Mühldorf
.
1448
-
Christian I
was crowned King of Denmark following the death of
Christopher of Bavaria
; the dead king's widow,
Dorothea of Brandenburg
, loved being queen so much she later married his successor.
1779
-
Samuel Huntington
was elected the sixth
President of the Continental Congress
, succeeding
John Jay
.
1867
-
Toronto
became the capital of the Canadian province of
Ontario
; exactly when it became the centre of the universe has yet to be determined.
1928
-
Sir Alexander Fleming
noticed a
bacteria
-killing mold growing in his laboratory, discovering what later became known as
penicillin
.
1944
-
Soviet
troops liberated
Klooga concentration camp
in the Estonian town of
Klooga
.
1961
- A
military coup
in Damascus effectively ended the
United Arab Republic
, a political union between Egypt and Syria.
1962
- The
Paddington tram depot fire
destroyed 65
trams
in Brisbane.
1972
- Team Canada famously triumphed over the USSR at the so-called
Summit Series
of hockey, when
Paul Henderson
scored the winning goal.
1973
- Manhattan's
ITT
Building
was bombed to protest
ITT
's involvement in the
1973 coup d'état
in Chile.
1975
- The
Spaghetti House siege
, in which nine people were taken as hostages, took place in London.
1976
-
Stevie Wonder
released his landmark
double album
Songs in the Key of Life
.
1987
- The first episode of
Star Trek: The Next Generation
- entitled
Encounter at Farpoint
- aired.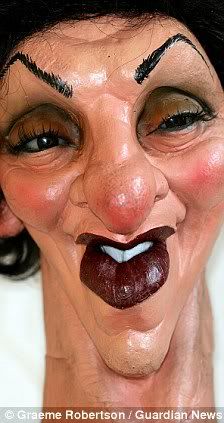 2002
- With the publication of her diaries, former UK Cabinet Minister
Edwina Currie
- who resigned in scandal when she accused the British egg industry of being rife with salmonella even though it wasn't* - admitted she'd had a romantic relationship with former Prime Minister
John Major
between 1984 and 1988, when he was chief government whip under then-Prime Minister
Margaret Thatcher
; that the revelation came after years of denial by both of those involved only proves that Tories are pathological liars and whores who'll do any shocking thing (up to and including actually telling the truth for a change) all for a book deal and a pot of filthy lucre.
*And whose
Spitting Image
is shown at right.
*
share on:
facebook