La Maestro
, Luciano Pavarotti, has died at his home near Modena, Italy; the 71-year-old tenor had pancreatic cancer.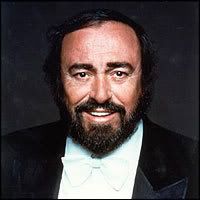 From his debut in 1961 at
Reggio Emilia
singing Rodolfo in
La Boheme
through to his recent high-profile performance of
Nessun Dorma
at the opening ceremonies of the Winter Olympics in Torino, Pavarotti was one of those responsible for bringing opera to a broader audience.
Though critics and purists alike may have sneered at the resulting "popera", Pavarotti was simply being true to his art; opera, like Shakespeare, was originally intended for a mass audience.
share on:
facebook