From the time they met in January 1965 until their friendship fell apart the following year, Edie Sedgwick was an integral part of
Andy Warhol
's inner circle; a model (born into a prominent family) whose career was nevertheless largely confined to editorial work, Sedgwick's introduction to Warhol by her friend
Chuck Wein
resulted in her film career, her enduring cult fame, and likely her early death. She quickly became a fixture at
The Factory
, that year appearing in (among many others)
Vinyl
,
Poor Little Rich Girl
, and most famously
Chelsea Girls
.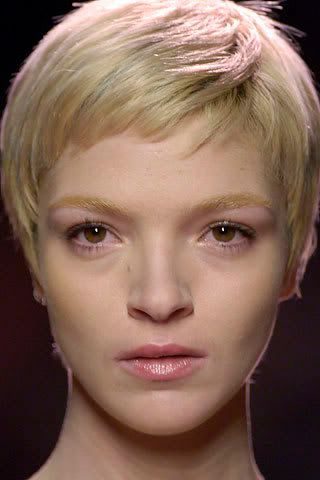 After her falling out with Warhol, Sedgwick moved into the notorious
Chelsea Hotel
; while living there she became entangled with
Bob Dylan
, who wrote
Leopard-Skin Pill-Box Hat
about her. Already a notorious drug addict, by 1969 she was being hospitalized for her condition (which, in the days before rehab, meant the psych ward - or, in the parlance of the times, 'the snake pit'); while incarcerated at one such facility she met Michael Post. As her health deteriorated, she moved back to California to be nearer to her family; it was there in July 1971 she married him.
Edie Sedgwick's happiness was to be short-lived; she died under mysterious circumstances just four months later.
The night before she died Sedgwick had taken only the pain killers she'd been prescribed and hadn't been drinking; before she went to bed her breathing had been laboured, but her husband didn't think anything of it, since she'd been a heavy smoker for years. She never woke up, dying at 9:20 AM on this day in 1971. She was 28.
Edie Sedgwick's final movie,
Ciao! Manhattan,
was released the year after her death; she has since been immortalized in song (
Little Miss S
by
Edie Brickell & New Bohemians
off their
1988 album
Shooting Rubberbands at the Stars
) and most famously portrayed onscreen by
Sienna Miller
, in the
2006 film
Factory Girl
. The biography of record is
Edie: An American Biography
by
Jean Stein
and
George Plimpton
, a book which is sadly out of print but one which Sienna Miller said was indispensible in helping her to inhabit the character she played.
*
share on:
facebook