Things are looking worse and worse for the Republican Party.
Hee hee hee...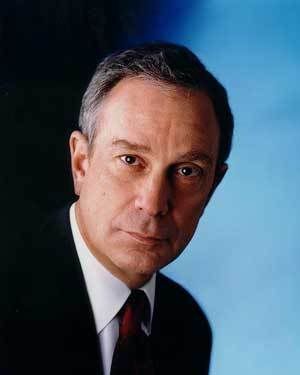 Today their best bet for the White House in 2008 quit the party. Michael Bloomberg, the mayor of New York, will continue to serve as an independent; his actions have further fuelled speculation about a possible Presidential bid.
Recently, Bloomberg has been highly critical of DC's political culture.
"We have achieved real progress by overcoming the partisanship that too often puts narrow interests above the common good," he has said. "Any successful elected executive knows that real results are more important than partisan battles and that good ideas should take precedence over rigid adherence to any particular ideology. Working together, there's no limit to what we can do."
I dunno. You're sounding pretty Presidential there, Mike...
share on:
facebook