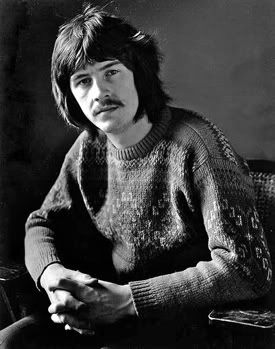 By the time John Bonham - born on this day in 1948 - received his first drum kit at the age of fifteen he'd already been at it, banging out beats on coffee tins and anything else he could find, for a decade. Without a single lesson, but with an intuitive feel for music, he became the template by which every other rock drummer who came after him would be measured...
Despite his reluctance to join
Led Zeppelin
, from the first time they played together Bonham (along with bandmates
Jimmy Page
,
Robert Plant
, and
John Paul Jones
) knew they'd captured magic. Over a dozen years and as many albums together - not to mention hundreds of thousands of miles on the road and untold number of shows - they were proven right.
Bonham's tragic death in
September 1980
proved to be the death of the band, and for many years they refused all offers to reunite; the surviving members were finally convinced to headline a one-off charity
concert
in tribute to
Ahmet Ertegün
at London's
O2 Arena
in December 2007. On drums was
Jason Bonham
, son of the late John Bonham; critics and fans alike raved, amazed that the band's power to rock was still intact after so many years apart, and with its once-furiously beating heart having been so successfully transplanted.
*
share on:
facebook