[

Although the maiden voyage of the

montgolfière

was unmanned - unlike the one in this image - by November 1783

les fr

è

res Montgolfier

Joseph-Michel and Jacques-Etienne managed to launch a young physician,

Jean-François Pilâtre de Rozier

, and an audacious army officer,

François Laurent d'Arlandes

skyward; both of these flights, fortunately, went better than their initial test flight in

December 1782

, during which the balloon drifted for more than 2 km before crashing.

]
1760
- Following the
Great Upheaval
planters from New England arrived in
Nova Scotia
to claim land taken from the
Acadians
.
1783
- The
Montgolfier Brothers
publicly demonstrated their
montgolfière
, an early version of the
hot air balloon
.
1792
- Captain
George Vancouver
claimed
Puget Sound
for Great Britain.
1804
- Grieving over the death of his wife,
Marie Clotilde
, Sardinia's King
Charles Emmanuel IV
abdicated in favor of his brother,
Victor Emmanuel
.
1876
- An express train called the
Transcontinental Express
arrived in San Francisco via the
First Transcontinental Railroad
only 83 hours and 39 minutes after leaving New York City.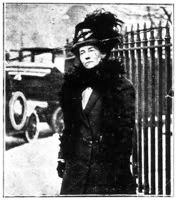 1913
- Suffragette
Emily Davison
(
shown, at right
) ran out in front of
George V
's horse,
Anmer
, at the
Epsom Derby
's infamously sharp
Tattenham Corner
, where she was badly trampled; Davison died four days later at Epsom Cottage Hospital, having never regained consciousness. The King's jockey, Herbert 'Diamond' Jones, sustained injuries (including a concussion) but waved off any medical attention; despite the somersault he made, Anmer was unhurt and quickly returned to racing. Behind the image is the story as told by one of our favourite bloggers,
Another Nickel in the Machine
...
1917
- The very first
Pulitzer Prizes
were awarded, to
Laura E. Richards
,
Maude H. Elliott
, and Florence Hall for their biography of
Julia Ward Howe
, to historian
Jean Jules Jusserand
for his
book
With Americans of Past and Present Days
, and to
Herbert B. Swope
for his work as a journalist with the
New York
World.


1919
- The
US Congress
approved the
19th Amendment
to the US Constitution
- which would guarantee American women the right to vote - and sent it to the individual states for ratification.
1928
-
Zhang Zuolin
, President of the Republic of China, was assassinated by Japanese agents when a bomb planted along the
South Manchuria Railway
by
Fujii Sadatoshi
of the Guandong Army exploded, destroying the president's rail car, during the so-called
Huanggutun Incident
.
1939
- The
SS St. Louis
- a ship carrying 963 Jewish refugees - was denied permission to land in Florida after already having been turned away from Cuba; forced to return to Europe, many of its passengers later died in Nazi
concentration camps
. The story was told in the 1976 film
Voyage of the Damned
, starring
Faye Dunaway
.
1940
- The
Dunkirk Evacuation
ended when
British
forces completed the evacuation of 300,000 troops from the French port of
Dunkirk, as dramatized in the
1942 film
Mrs. Miniver
, as well as
both
Ian McEwan
's
novel
Atonement
and the
2007 film
adaptation of the
same name
.
1942
-
Reichssicherheitshauptamt
Reinhard Heydrich
died of his injuries in Prague following an assassination attempt by
Czechoslovak
paratroopers
Jan Kubiš
and
Jozef Gabčík
during
Operation Anthropoid
, which was carried out on
May 27th
.
1943
- A
military coup
in Argentina ousted
Ramón Castillo
during that country's
Década Infame.

1970
-
Tonga
gained its independence from the United Kingdom.
1979
- Flight Lieutenant
Jerry Rawlings
took power in Ghana during military coup in which
General
Fred Akuffo
was overthrown.
1986
-
Jonathan Pollard
pleaded guilty to espionage for selling top secret US military intelligence to Israel.
1989
-
Pro-democracy protests
in Beijing's
Tiananmen Square
ended violently ended when soldiers and tanks of the
People's Liberation Army
invaded the square, killing many innocent people.
1998
-
Terry Nichols
was sentenced to life in prison for his role in the
Oklahoma City bombing
.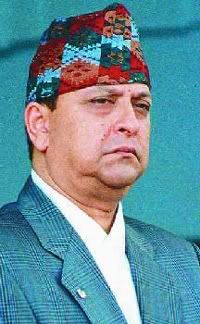 2001
-
Gyanendra
, the last
King of Nepal
, ascended to the throne after a massacre in the Royal Palace in Kathmandu
three days earlier
saw his brother King
Birendra
and most of the Royal Family shot by his nephew, Crown Prince
Dipendra
... Or were they? Badly injured in the melee, Dipendra lingered on life support for three days, during which time he was the
de facto
king of the remote Himalayan nation - that we know. But did he go on a murderous rampage over being denied his choice of bride, or was he killed defending his family from a commando raid? And was the leader of those commandos none other than Gyanendra's larcenous son and heir (and potential next King of Nepal) Prince
Paras
- known as the Black Prince - who was later said to have saved the lives of children in the midst of the chaos? One compelling theory, by Joseph Pietri, links behind the image while Amy Willesee and Mark Whittaker's book
Love and Death in Kathmandu: A Strange Tale of Royal Murder
offers a glimpse into the tragic events that took place and the society they shook to its very core...
*
share on:
facebook