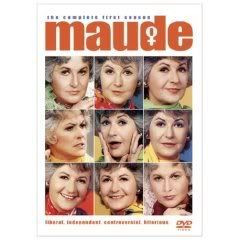 It's 12:01 AM and I'm standing at the half-empty New Release shelf when two HMV employees emerge from whatever's behind those doors marked 'Employees Only'.
"Can I help you?" the female one asks.
"Maude." It's the only word I can get out. Having said it I try another one. "Please."
She turns to her coworker, who's so gay I wouldn't dream of talking to him myself. She says: "They're at the bottom of this stuff. Could you go grab him one off the shelf back there?" He nods but says nothing, so I thank her.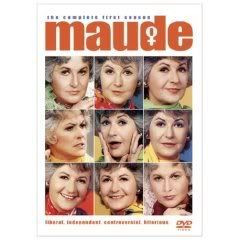 We make small talk for something like 78.32 seconds, when her coworker returns and hands me my prize. "Thank you," I say, smiling and looking him straight in the eye. Nothing.
But I'm so excited I don't even care. I rush to the till, then rush out of the store, slowing only when I pass the security guard at the door, lest he think I'm making some kind of mad dash. I am, of course, but don't care to have it interrupted by a flying tackle.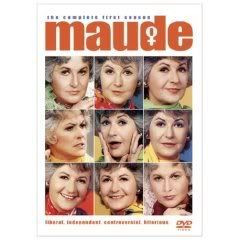 I think HMV's policy of staying open until 1 AM on New Release day (Tuesday) rocks, and I will kiss their ass for it, as much as I will for their selection (vast), prices (competitive), and female/straight guy staff (friendly and knowledgeable). While waiting for "Maude" I was browsing their British TV section and suddenly I knew where all my spare money for the rest of the year was going.
But not until I've watched 22 digitally remastered episodes from Season One of... (drumroll)... Maude!
share on:
facebook