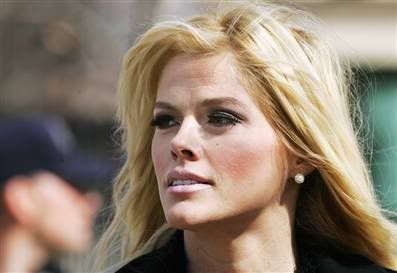 Remembering, of course, the woman died on February 8th. I know that tabloid TV (you know, CNN and that lot) would have liked to keep it going for a full month, but let the woman rest already. You created her, you hounded her, and now you've feasted on her remains. It's time to let dead models lie.
A villainous estranged mother, a baby taking custody of a corpse, a handful of babydaddies (including Zsa Zsa's husband), a crying judge with a syndication deal... What a long, strange trip it's been (someone said once, probably Jerry Garcia after a car trip on acid).
So who's up for Act II of "Dead Like Anna"? Anybody?
[
S O U R C E
]
share on:
facebook