So says the Aspen Comedy Festival, and I couldn't agree more.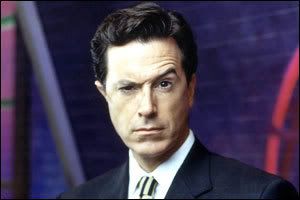 I loved him in "Strangers With Candy" and then on "The Daily Show".
From a brilliant turn at last year's Correspondent's Dinner to the kind of pop culture accolade that accrues when you become an
ice cream
, the longer Stephen Colbert's cultural moment is, the better it gets.
[
S O U R C E
]
share on:
facebook