That means 'Congratulations Crown Princess Mary' in Danish.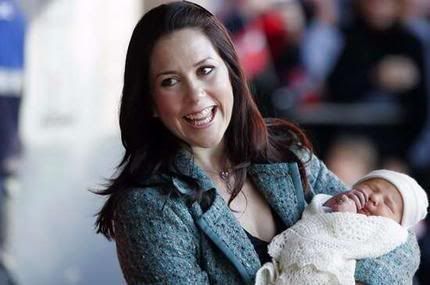 Cool huh? Now why, you might ask, would I be trying to speak Danish when I barely have a grasp on English? For which I have no answer; it's late, I got swept up in the moment... Shut up!
Nevertheless, the Australian-born Crown Princess of Denmark (born Mary Donaldson) gave birth to a daughter on 21 April. The royal couple already have a son, Christian, 18 months, who is the Heir Presumptive.
[
S O U R C E
]
share on:
facebook