The victory of
Benito Juarez
(and General
Ignacio Zaragoza Seguín
) over the forces of France's
Napoleon III
under
Charles de Lorencez
at the
Battle of Puebla
on this day in 1862 set the stage for the modern Republic of Mexico;
Cinco de Mayo
is as much a celebration of the man and his vision of a sovereign Mexico as it is of this victory.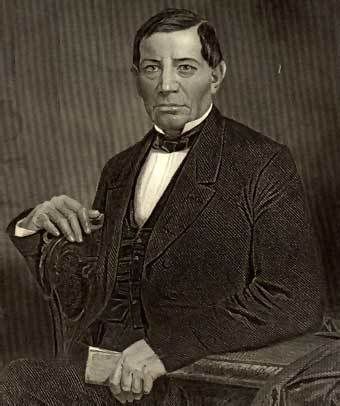 Although the French army persisted - in
June 1863
they captured Mexico City and installed
Maximilian I
as Emperor of Mexico in
April 1864
- by
June 1867
he'd been executed, at which time Juarez was once again returned to power.
Within Mexico itself Cinco de Mayo is principally a regional holiday, celebrated mainly in the state of Puebla, where the famous battle took place; in California (and therefore the rest of the United States), however, the festivities are more widespread - akin to Chinese New Year, St. Patrick's Day, or Oktoberfest.
Viva Cinco de Mayo!
*
share on:
facebook