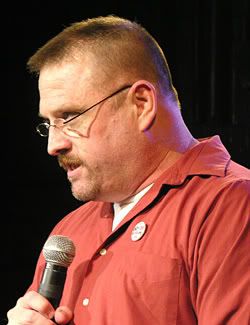 2000 posts!
Although Joe.My.God wasn't the first blog I ever read, it was one of the first five, and remains in my personal favourite Top Five to this day. I like the mix of stories, and love love love the occasional appearance of
Instant Disco History
, because I'm just that gay.
Also, his commenters are to die for. He routinely gets more comments on a given post than I've gotten in my entirety.
You've set the bar pretty high, buddy; I only hope my pole is long enough to get me over it.
What? Whud I say?
share on:
facebook