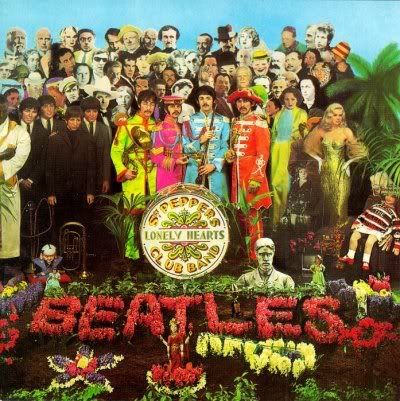 On this day in 1967 Sgt. Pepper (courtesy of The Beatles) taught the world a new way to rock; Sgt. Pepper's Lonely Hearts Club Band either infused pop music with myriad new ideas or set the stage for the pomposity of art rock or maybe even did both, depending on your perspective.
Recorded at
Abbey Road Studios
in London over a period of 129 days, the
album
was a critical and popular success from the moment of its release; to date it has spent a grand total of 198 weeks on the UK chart. Prominent critic
Kenneth Tynan
called it 'a decisive moment in the history of Western Civilization'; while frequently given to hyperbole in his vitriol, he wasn't so inclined when it came to praise, so Tynan's review can be taken as sincere.
Frank Zappa
, on the other hand, pretty viciously parodied the album with one of his own, entitled
We're Only in It for the Money
, despite the fact that The Beatles openly named Zappa's album
Freak Out!
as an influence on their own ground-breaking work.
In 2003
Rolling Stone
magazine named
Sgt. Pepper's Lonely Hearts Club Band
the greatest album of the rock era, and in pop culture terms it certainly has the most
evocative cover
...
*
share on:
facebook