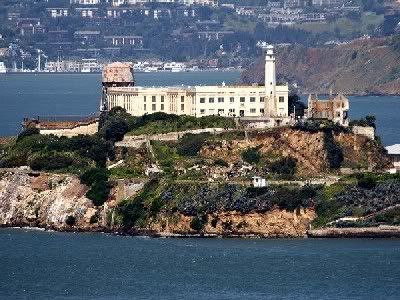 On this day in 1962
Frank Morris
,
John Anglin
and
Clarence 'Larry' Anglin
became the only prisoners to
successfully escape
from the maximum security prison on
Alcatraz Island
, in San Francisco Bay. As none of them were ever seen again or indeed recaptured, they are officially presumed dead. Of course, their bodies have never turned up either...
Later the Anglin family insisted that all three found their way to South America, without offering much in the way of evidence to support their claim.
Their feat was described in J. Campbell Bruce's
1963 book
Escape From Alcatraz
, which was later made into a
Clint Eastwood
movie
with the same incredibly creative title -
Escape From Alcatraz
(1979).
*
share on:
facebook