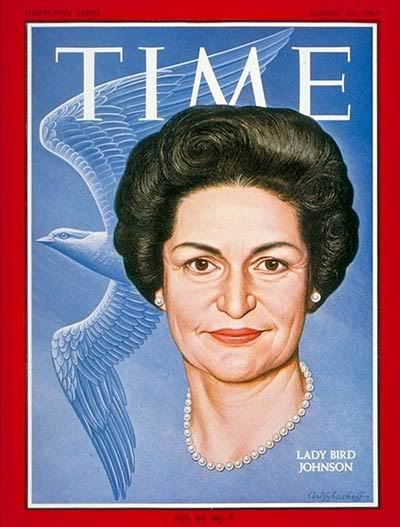 Former First Lady Claudia "Lady Bird" Johnson died today at her home in Austin, Texas. She was 94.
LBJ always said she was the "brains" behind him, but she was also undoubtedly the heart as well. When the President went about enacting his Great Society reforms, it was she who pushed for their cultural element. In a similar effort she also set about beautifying the highways and byways of the United States, by extensively planting wildflowers and native trees alongside interstates and within Washington, DC itself.
This lovely lady, herself so devoted to improving lives through the beauty of our natural environment, will be sorely missed.
[
Lyndon Baines Johnson Presidential Library and Museum
]
share on:
facebook