The typical Barbara Frum interview wouldn't have been out of place on the Discovery Channel...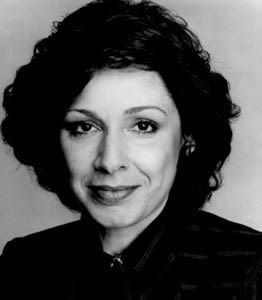 One minute she's exchanging banalities with the Prime Minister, her face utterly expressionless. You'd wait and wait... Then she'd catch him in a lie and pounce! You're still cheering, and she's already started grimly pulling out his intestines, right there on national television. Thrilling...
Of course, they weren't all like that; she tended only to attack those who had it coming to them. With all others she would employ her droll wit and prodigious intellect to memorable end.
Born on this day in 1937, Barbara Frum was one of Canada's most versatile and respected journalists; when she died in March 1992 a career retrospective aired shortly thereafter by her employer the Canadian Broadcasting Corporation became the highest rated program in the network's history. Proof that once upon a time Canadians valued that rare combination of style and substance which was her hallmark...
*
share on:
facebook