Once upon a time, Joy Behar was the resident loud-mouthed liberal on
The View
, the go-to gal when it came to controversy. Her clashes with
Star Jones
are legendary not least of all for their apparent civility; though they clearly didn't like each other, their conflicts never were as personal as those to come...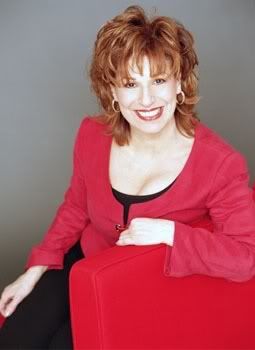 Enter:
Rosie O'Donnell
.
From the first it appeared that O'Donnell would usurp Behar's position on the show, but I doubt Behar minded; many times when Rosie was spouting off, Behar was leaning back, arms crossed across her chest, a very satisfied smile on her face. This is clearly because Behar is a team player; she was likely glad to have someone else draw fire for awhile.
Not that Behar managed to remain entirely unscathed in this era. Her frequent tangles with the Catholic Church (in which she was raised) have made her as much a hero around the
Pop Culture Institute
as they have a villain at the New York Archdiocese.
As O'Donnell's differences with fellow panellist
Elisabeth Hasselbeck
descended into frankly petty name-calling and extreme animosity on both sides, it became obvious that Behar was prepared for her re-ascendancy.
Exit: Rosie O'Donnell, and now not only is Joy Behar the only original member of the panel, aside from
Barbara Walters
(who doesn't appear daily anyway) she even has
her own show
; all hail the true Queen of Chat... Long may she kvetch!
*
share on:
facebook