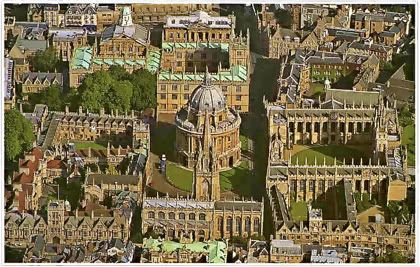 [

The distinctive round shape of the Bodleian Library amidst the splendour of Oxford's medieval quadrangles makes it a must-see destination for tourists, but belies its importance as one of six deposit libraries in Britain and the only deposit library for the Republic of Ireland within the United Kingdom.

]
680 CE
- The
Sixth Ecumenical Council
commenced in Constantinople.
1519
-
Hernán Cortés
entered
Tenochtitlán
as the guest of Aztec ruler
Moctezuma II
, who welcomed him with great a celebration; over the next few years Cortés would repay this hospitality by despoiling the city, plundering the country, and enslaving those who'd welcomed him.
1602
-
Oxford University
's
Bodleian Library
was first opened to the public... And by 'public' I mean certain scholars willing to undergo a spot of minor bureaucratic rigmarole for the privilege.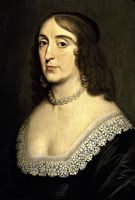 1619
- The former Princess
Elizabeth of Scotland and England
- daughter of
James VI and I
and
Anne of Denmark
- was crowned
Queen of Bohemia
as consort to
Frederick I
, three days after his own coronation; best known to history as the 'Winter Queen', regular readers might also remember that Her Majesty had earlier been the focus of a misguided attempt to restore a Catholic monarchy to England when, at the age of only nine, the
Gunpowder Plot
was foiled in
November 1605
. Oddly enough, it would be her Hanoverian descendants who became the saviours of Britain's Protestant monarchy after the demise of the
House of Stuart
with the death of
Queen Anne
in August 1714.
1793
- The
Louvre
was first opened to the public as a
museum
, during the
French Revolution
.
1864
- Republican
Abraham Lincoln
was
elected
to a second term as US President over Democrat
George B. McClellan
.
1889
-
Montana
became the 41st US state.
1892
- 22nd US President
Grover Cleveland
- a Democrat - was
elected
24th US President over Republican incumbent
Benjamin Harrison
and
Populist
James Weaver
; Cleveland remains the only US President elected to non-consecutive terms.
1895
- While experimenting with electricity,
Wilhelm Röntgen
discovered the
X-ray
.
1904
- Republican
Theodore Roosevelt
was
elected
26th US President over Democrat
Alton Brooks Parker
; having succeeded to the Presidency following the
assassination
of
William McKinley
in
September 1901
, Roosevelt became the first 'accidental President' to be elected of his own accord.
1923
-
Adolf Hitler
's abortive
Beer Hall Putsch
began, in München.
1932
- Democrat
Franklin Delano Roosevelt
was
elected
32nd US President over Republican incumbent
Herbert Hoover
.
1933
- US President Franklin Delano Roosevelt unveiled plans for the
Civil Works Administration
.
1939
- Adolf Hitler escaped an assassination attempt by
Georg Elser
in München, during a celebration of the anniversary of the failed
Beer Hall Putsch
.
1960
- Democrat
John F. Kennedy
was
elected
35th US President over Republican
Richard Nixon
.
1966
-
Edward Brooke
became the first African-American elected to the US Senate.
1971
-
Led Zeppelin
released
Stairway to Heaven
, from their album
Led Zeppelin IV
.
1973
- The right ear of kidnapped oil heir
John Paul Getty III
was mailed to a newspaper along with a ransom note; Getty's abduction has been thought to be the work of
'Ndrangheta
, but their connection to the crime has never been proven.
1977
- Archaeologist
Manolis Andronikos
uncovered the tomb of
Philip II of Macedon
at
Vergina
.
*
share on:
facebook