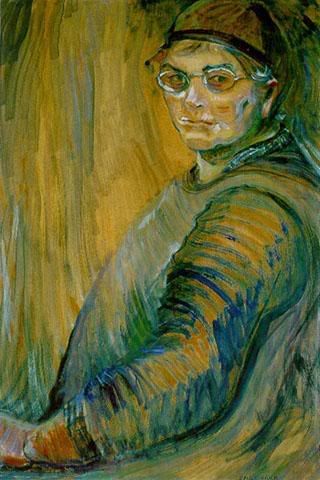 Canada's western coastline is home to some of the most epic nature on Earth; craggy mountains looming over quixotic black waters, valleys lushly forested and shorelines teeming with life, it is scenery made succulent by the sweetness of its lavish rains and unforgettable for the resultant jewel-like tones of its sunny days...
The first artist to capture British Columbia and show its beauty to the world was Emily Carr, born on this day in 1871. Fortunately for the world her talent was more than up to the challenge of capturing a wilderness as wild as
Haida Gwaii
, yet it belied the modesty of her demeanour.
Emily Carr was also an accomplished writer: in addition to her memoir of life among the
Nuu-chah-nulth
(entitled
Klee Wyck
- their nickname for her, meaning 'the laughing one') she wrote
The Book of Small
(1942) and
The House of All Sorts
(1944). Carr died in 1945, but her written works continued to appear, such as
Growing Pains
(1946),
Pause
and
The Heart of a Peacock
(1953), and
Hundreds and Thousands
(1966).
Largely unappreciated in her lifetime, Carr's paintings now fetch among the highest prices for any Canadian art; in May 1999
Heffel
sold her
War Canoes, Alert Bay
(1912) for $1.1 million.
*
share on:
facebook