[In its typically melodramatic Victorian style, Frank Leslie's Illustrated Newspaper

depicted the attack on US President James Garfield by Charles Guiteau, which occurred shortly after 9:30 AM on this day in 1881; here we see the stricken Chief Executive being supported by Secretary of State

James G. Blaine

immediately following the shooting, which occurred at the

Sixth Street Station

of the

Baltimore and Potomac Railroad

in Washington, DC. In the background the assassin is shown being restrained by members of the public.

]
310 CE
-
Miltiades
was elected Pope to succeed
Eusebius
.
626 CE
- Fearing assassination,
Li Shimin
ambushed and killed his rival brothers
Li Yuanji
and
Li Jiancheng
during the
Incident at Xuanwu Gate
; the following September Shimin's father
Li Yuan
abdicated in his favour and Shimin became
Emperor of China
as
Taizong of Tang
.
706 CE
- Chinese Emperor
Zhongzong of Tang
had the remains of his father
Gaozong of Tang
, his wife and recently-deceased ruling empress
Wu Zetian
, her son
Li Xian
, her grandson
Li Chongrun
, and granddaughter Li Xianhui all re-interred in a new tomb complex known as the
Qianling Mausoleum
, which is located outside the former Tang capital
Chang'an
, on Mount Liang in
Shaanxi
province, 85 km (53 miles) northwest of
Xi'an
.
963 CE
- The
Byzantine Army
proclaimed
Nicephorus Phocas
to be
Emperor of the Romans
on the plains outside
Cappadocian Caesarea
.
1298
- The
Battle of Göllheim
was fought between
Albert I of Habsburg
and
Adolf of Nassau-Weilburg
near the German town of Worms.
1494
- Pope
Julius II
's
Treaty of Tordesillas
- which divided the New World between Spain and Portugal - was ratified by Spain.
1644
- The
Battle of Marston Moor
was fought during the
First English Civil War
between an army of
Royalists
commanded by
Prince Rupert of the Rhine
and the
Marquess of Newcastle
against
Parliamentarians
under
Lord Fairfax
and the
Earl of Manchester
; the battle effectively ended the
Siege of York
.
1808
-
Simon Fraser
reached the Pacific Ocean near
New Westminster
- having left
South Fort George
in the interior of British Columbia with a party of 24 on May 28th and traveled along the
river
that would one day bear his name - on behalf of the
North West Company
.
1839
- Twenty miles off the coast of Cuba, 53 rebelling
African
slaves
led by
Joseph Cinque
took over the slave ship
La Amistad
; 160 years later
Steven Spielberg
depicted these events in his
film
Amistad
, in which Cinque was played with both grave determination and supreme hotness by
Djimon Hounsou
.
1878
- The Brighton Beach Line, connecting
Prospect Park
to
Brighton Beach
in
Brooklyn
by subway, opened; the route is now operated in New York City as the
BMT Brighton Line
.
1881
-
Charles J. Guiteau
shot and fatally wounded US President
James Garfield
, who eventually died
in extreme agony -
of a heart attack brought on by blood poisoning - on September 19th.
1890
- The
US Congress
passed the
Sherman Anti-Trust Act
, which called for the government to investigate and break up monopolies and cartels; although periodically altered over the ensuing years, it is the same law used to limit such crimes today.
1917
- The
East St. Louis Riots
ended with hundreds of whites marching into black neighbourhoods and setting fires, then cutting fire department hoses and shooting at those attempting to escape the flames.
1934
- The
Night of the Long Knives
ended with the death of Hitler's chief rival,
Ernst Röhm
.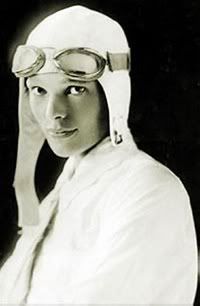 1937
-
Amelia Earhart
and her navigator
Fred Noonan
were last heard from over the Pacific Ocean while attempting to make the first equatorial round-the-world flight in a
Lockheed L-10E Electra
purchased by
Purdue University
, where Earhart was a member of the faculty. An earlier attempt, begun on March 17th in Los Angeles, was called off in Honolulu following its first leg, owing to various mechanical faults with the aircraft; a second attempt was more successful, taking them 35,000 km (22,000 miles) in the opposite direction. Taking off from
Lae
in New Guinea and bound for
Howland Island
in the middle of the Pacific, the pair's last known coordinates were off the
Nukumanu Islands
, about 1,300 km (800 miles) into the final 11,000 km (7,000 miles) of their flight...
1962
- The first
Wal-Mart
store opened for business in
Rogers, Arkansas
, giving Satan a reason to smile.
1976
-
North
and
South Vietnam
, divided since 1954, reunited to form the Socialist Republic of
Vietnam
.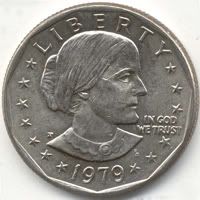 1979
- The first
US coin
to honor a woman - the
Susan B. Anthony dollar
- was introduced; minted from 1979 to 1981 and again in 1999, it was not a popular item, either because it depicted a rather dour looking woman or else because of the American fascination with the
$1 bill
. (After all, it's not easy to fill a stripper's g-string with coins.) The coin's reverse depicts the
Apollo 11
moon mission. While Britain, Canada, and Australia have all replaced their smallest note with coins, Americans have been reluctant to embrace them - despite the preponderance of silver dollars and such which have been in circulation since 1794; currently, a program exists to honour all US Presidents with dollar coins, and perhaps these will prove a winner where similar coins honouring Eisenhower and Sacagawea have failed.
2008
-
Ingrid Betancourt
and 14 other
FARC
hostages - including
Marc Gonsalves
,
Thomas Howes
, and
Keith Stansell
(three
American
military contractors employed by
Northrop Grumman
) and 11 Colombian military and police - were successfully rescued by the Colombian armed forces from their place of captivity in the jungles of
Guaviare
as part of
Operation Jaque
; not a single shot was fired.
*
share on:
facebook