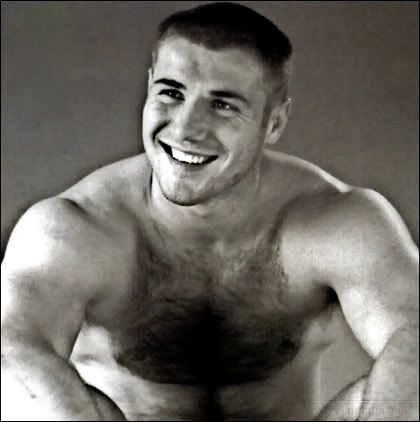 At the risk of having him step on my neck, I first decided to name professional rugby player
Ben Cohen
as today's Gratuitous Brunette in 2008, on his thirtieth birthday. It went so well that first year, in fact, that I've just let it ride!
In point of fact, Cohen has been known to embrace his substantial gay following, alas just not in the fun way; still, following him is its own reward, since given how good he looks from the front he looks even better from behind. Besides which, I really need to up the sports coverage here, despite the fact that I know nothing about sports; the fact that Ben Cohen is a genuine pop culture icon helps.
Having spent the bulk of his career playing for the
Northampton Saints
, Cohen now plays for
Brive
in France, despite the fact that he's got a Jewish name - even though he's only culturally (rather than religiously) Jewish. The French - it needs to be said - are well known for their anti-Semitism; just
ask
Bernard-Henri Lévy
.
*
share on:
facebook