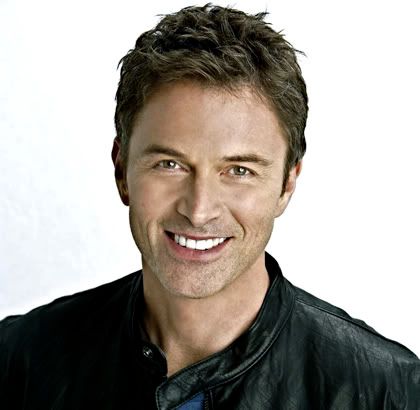 When I added the First Season of
Wings
to the collection of the
Pop Culture Institute
, I did so quietly, fully aware that certain snobs I work with* would turn up their turned up noses even further, possible causing themselves some kind of chiropractic trauma... Honestly, I don't know why I bother. For its unique setting, strong ensemble, and not one but two hot guys in the leads - Tim Daly and
Steven Weber
as the brothers Hackett -
Wings
is just about all I look for in a sitcom. Oh, and Daly's shirtless scenes didn't hurt either...
Lately, of course, I haven't been as into what Tim Daly's up to, since hour-long medical dramas are pretty much the opposite of what I'm down with (with the obvious exception of
House
) but apparently Daly is still burning up TV screens on
Private Practice
- the
Grey's Anatomy
spin-off that gave pop culture
McDreamy
and
McSteamy
(my personal favourite of the two)
.
Anyway, today McHumpy turns an age-defying 55, one of a generation who are stretching the boundaries of hotness to unprecedented dimensions.

*Chumley sez: All I said was that I preferred the show after
Tony Shalhoub
joined the cast in Season Three but before
Thomas Haden Church
left in Season Six, you overly touchy fusspot...

*
share on:
facebook