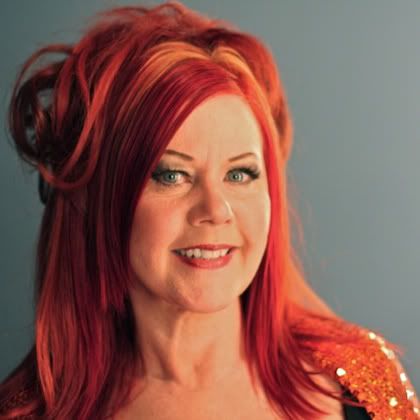 How much do I love
The B-52s
? Well, our crack team of researchers* here at the Pop Culture Institute has been working feverishly to come up with a number which is suitably large enough to express it. Alas, math is not the strong suit of anyone who lives and/or works here, and they got stuck somewhere north of 900...
My point is it's a lot, and as awesome as
Cindy Wilson
,
Fred Schneider
,
Keith Strickland
, and the late
Ricky Wilson
are - and they sure are! - well, in my opinion
Kate Pierson
is just that much awesomer!
Still performing and recording with The B-52s an amazing 35 years after they formed, in her off-time Pierson serves as a hotelier at
Kate's Lazy Meadow Motel
in the
Catskill Mountains
near
Woodstock
in
Upstate New York
, which she runs with her business and life partner Monica Coleman.
*To be honest, they really are more like a team of researchers on crack...
*
share on:
facebook