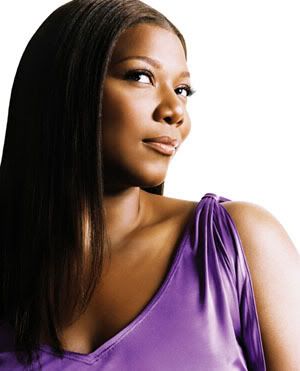 When I was 19 I was living in Ottawa, dating Morgin (soon to become Lisa), and had only a vague idea what I wanted to do with my life. (Hint: it had something to do with writing.)
One day, while hanging out at Morgin's place we were watching a show on MuchMusic (which, like MTV, once used to actually show music videos*) called
Rap City
. That particular episode was a pretty listless one, until a new video by a new performer was announced. Given how smart my readers are, they'll have already guessed that the performer was Queen Latifah; the song was
Come Into My House
, from her groundbreaking
1989 album
All Hail the Queen
. At 19 she was doing what she wanted to do, and I was having sex with a woman trapped in a man's body.
In the years since my own ambitions have gradually crystallized while the lady has gone from strength to strength (not without a few bumps along the way, which she handled admirably). She has since received a well-deserved Oscar nomination - for setting the screen alight in
Chicago
- so it's really time I started playing catch-up.
*I realize this will be difficult for some of you to comprehend but I assure you it's true... If you don't believe me, ask your parents.
*
share on:
facebook